Is your F&B Business up to the Challenge of Covid-19?
The Entire F&B Industry has Shifted
It has been over a year since the first Covid-19 outbreak in China and the F&B industry is slowly recovering. However, not all businesses have reacted to this pandemic in the same way. While some have completely fallen apart, there are a few brilliant and innovative businesses that are absolutely thriving. 
Take the pizza industry as an example. In July 2020, Domino's U.S sales reportedly saw an increase of 16% in spite of slower growth in international markets. Pizza Hut, the brand that has been performing poorly during the past few years, has its business up by 21% in the second quarter as well
So, the right question we should be asking here is: How are they doing it ?
But first, let's examine the challenges and hardships that the F&B industry as a whole is facing.
What are the Difficulties that Restaurants are Facing during this Uncertain Period?
Let's talk about the elephant in the room: safety.
Despite the easing of regulation in Singapore, a majority of customers are still hyper-aware of the potential dangers of Covid-19.
Fear is a powerful element in human nature. Fear prevents people from going out, even when it's relatively safe to go out. Fear stops one from sitting in a public outing like a restaurant to enjoy their meals. Especially for the middle-aged and elderly population, they are even less likely to go out as Covid-19 is more lethal at their age.
Even though food delivery is considered safe, some people still have concerns because their food is being handled by multiple people. It's the misconception of the pandemic situation that prevent customers from going back to restaurants.  
Fear, however, is not the only challenge that restaurants have to face. Restaurants will now have to face the newly developed eating habits of customers. With the rise of third-party delivery services like GrabFood and Food Panda, customers have never been more encouraged to order food through deliveries. As a result, restaurants that fail to keep up with the delivery trend are slowly losing sales to their competitors.
The pandemic has also changed the tastes of people in many ways. One of them is the desire to have healthier food. Due to the fear of going out for exercise, people are more aware of their health and their diets. According to a recent McKinsey survey, 25% of consumers say they have revamped their diets over the past three years to align with their priorities around wellness and sustainability.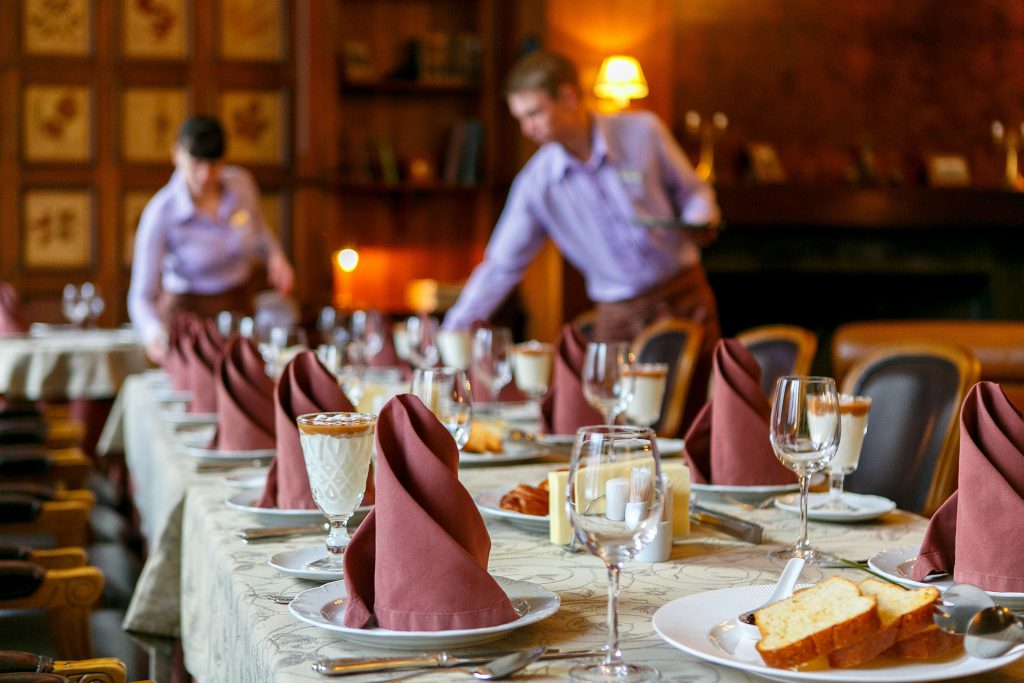 Learning to Adapt to Changing Environments
In times like this, it's important to understand and adjust to what the customers want and need. This is not the time to be passive, you can't just sit around doing the things that worked for you before and hope that it would work for you now. You have to be the one reaching out to your customers.
Owning your customers means knowing what your customer demographic looks like and understanding more about the needs and requirements of your customers. Once you are able to fulfill your customers' wish lists, they would be more likely to give your place a visit. On the other hand, failure to do so can result in lost sales.
Take promotions as an example. Who doesn't like to have a coupon, right?
Promotion can be a good way to attract customers to your restaurant. However, not all promotions have the same effect on everyone. Imagine that you just received a coupon from your favourite restaurant and it says "50% off on seafood items". However, you're allergic to seafood. The sense of disappointment from this promotion can conceivably alienate you from the brand.
A potential solution is enabling personalisation. Just like the name suggests, it is promotions based on each individual's information and preference. With this, you would be able to target specific customers in your business and hence increase the effectiveness of your marketing campaigns.
In the age where information is gold, the importance for businesses to know more about their customers has never been greater.
There is No Point Yearning for the Good Old Days
Covid-19 has without a doubt brought along some tremendous challenges. However, alongside those hardships are opportunities. This pandemic has reshaped the landscape of the entire F&B industry and the majority of customers' habits. The market share right now is up for grabs for anyone that can keep up and adapt to the newly-changed demands of customers. Technology is definitely not a bad way to go to give new life to your business.
Don't be afraid to try and experiment new things because if you don't change, changes will never come.