Customer Engagement and Cloud Kitchens
New Trends in the Online Food Delivery Segment

COVID-19 has disrupted how people live, work and experience leisure, with urban experts predicting that cities will look very different as more people work and shop from home. One prominent change is in the food service industry. Food delivery has now become more of a necessity rather than a luxury.
A recent survey conducted by RTi Research found that of the 31% of consumers who had food delivered to their homes for the first time, 66% said they would keep doing so after the global pandemic. As a result of these changes in behaviour, restaurants will likely experience slow traffic upon reopening, requiring them to think about changing their operations model to pivot in the post-COVID-19 new normal. Hospitality operations and restaurants should consider diversifying their product offerings and enhancing their direct-to-consumer options by introducing ready-to-eat meals, meal kits and branded pantry items that consumers can buy directly from their business website.
In this article, we will take a look at how the F&B industry is reciprocating to the impact of COVID-19 and how digital transformation will be important in paving the way for F&B entrepreneurs to sustain profitability in the long run. Re-imagining customers' expectations, reshaping business continuity, and re-evaluating the digital presence of your business today will be the foundations for your business tomorrow.
Introducing the Cloud Kitchen Model

According to a report on the Restaurant Industry & Market Evolution, 52% of food service operators placed their bets on setting up a Cloud Kitchen or a delivery-only outlet of their brand.
Cloud kitchens are centralised licensed-commercial food production facilities where dozens of restaurants can rent space to prepare delivery-optimised menu items. The kitchen may be run like an incubator, with multiple brands or virtual restaurants operating under one roof.
The reason behind the popularity for cloud kitchens is because of the increasing demand shown within online food ordering portals. Not just that, the online food delivering industry has been increasing at a pace of 15% every quarter which kick-started many food industry startups. Furthermore, the cloud kitchen concept doesn't require as much risk or funds as a classic dine-in restaurant.

There are multiple models in the cloud kitchen space and one should be careful when choosing the right model through which they want to operate. Especially for the Multi-Brand Cloud Kitchen model, customer engagement and data intelligence will be important to measure demand and supply.
Important Considerations for the Cloud Kitchen Model

Cloud kitchens have the capacity to leverage growth levels from a single kitchen unit. Efficient utilisation of resources, adequate inventory levels, and controlled food costs provide better predictability in the business.
Based on this premise, here are 5 important considerations (especially for Multi-Brand Cloud Kitchens):
1. Location and Demographic Research
Without the regular footfall of a brick-and-mortar location, you are relying entirely on your online presence to generate orders. And all of your customers must be within the delivery zone of around 5 km. So you need to do thorough research on the competition, the demographics in the area, and find out which cuisines are likely to be popular.
2. Menu Pricing and Variety
Partnering with third-party delivery platforms increases the order demand but commissions will have to be paid for each transaction. As a result, menu pricing and planning become incredibly important for a cloud kitchen's success. When it comes to establishing pricing strategies for the menu, consider factors such as demand and food costs. Improve the menu according to the volume of orders.
As cloud kitchens function entirely on the online model, customers can only interact with them via website or delivery app. By not having a dine-in option, a delivery-only restaurant thus has no opportunity to understand customer perception. As your business works remotely, it is vital to establish a personal touch to widen your customer base and win their trust. Build an engaging presence on social media channels to form a direct connection with your customers.
4. Branding and Marketing
There is usually no footfall or signage out in the front for cloud kitchens. This makes your digital presence even more important. Your social media channels, presence on delivery platforms, email marketing, food photography, and brand personality need to be spot-on to stand out in a crowded virtual marketplace.
An important consideration for multi-brand cloud kitchens is to have a brand replacement strategy in place. While trying to match with evolving consumer preferences and tastes, cloud kitchen operators need the flexibility of introducing or replacing their virtual brands. A well-run multi-brand cloud kitchen requires relevant data to adapt quickly.
The Role of Technology in Cloud Kitchens

Cloud kitchens are more of a technology play than a restaurant. The major innovation is not happening in the kitchens but in the cloud. The reason why cloud kitchens are grabbing the attention of venture capitalists is the data-driven approach behind it. The capital intensive nature and low scalability of traditional restaurants make the return-on-investment (ROI) for venture capitalists slim.
The impact of technology in driving cloud kitchens to sustainable success is based around three pillars: Communication, Data and Process.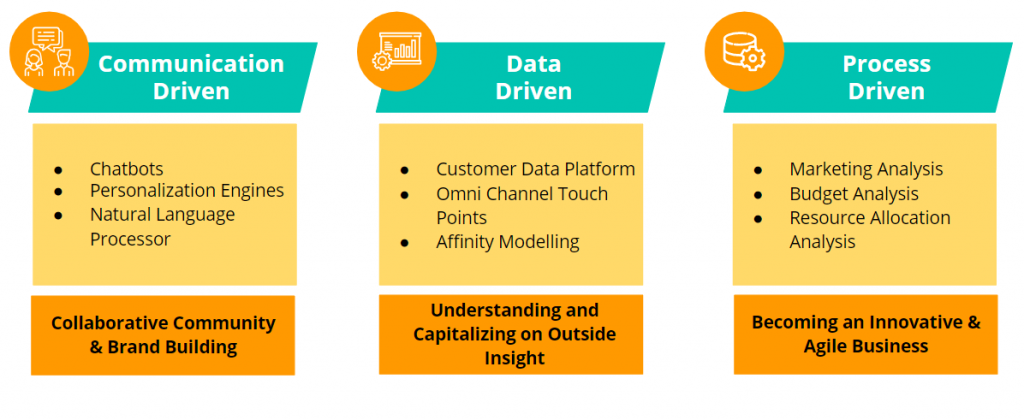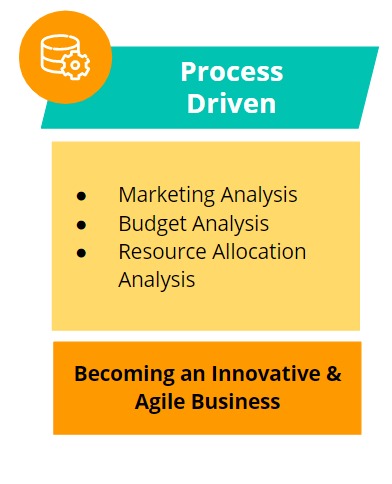 Good food is key for any restaurant to be successful. However, in the case of cloud kitchens, your technology-led data-driven approach plays an even more important role. The only way to get customers for a cloud kitchen is through the use of technology. You must know the unit economics of your partnership with the delivery apps. You need to pay more attention to what customers like and what they don't like. Customer ratings and reviews decide where you'll rank on a delivery app, which consequently decides how many customers you will get.